Queer Needlework Circle
The Queer Needlework Circle is an independent group of LGBTQIA+ textile-needleworkers who gather in incidental crafting circles.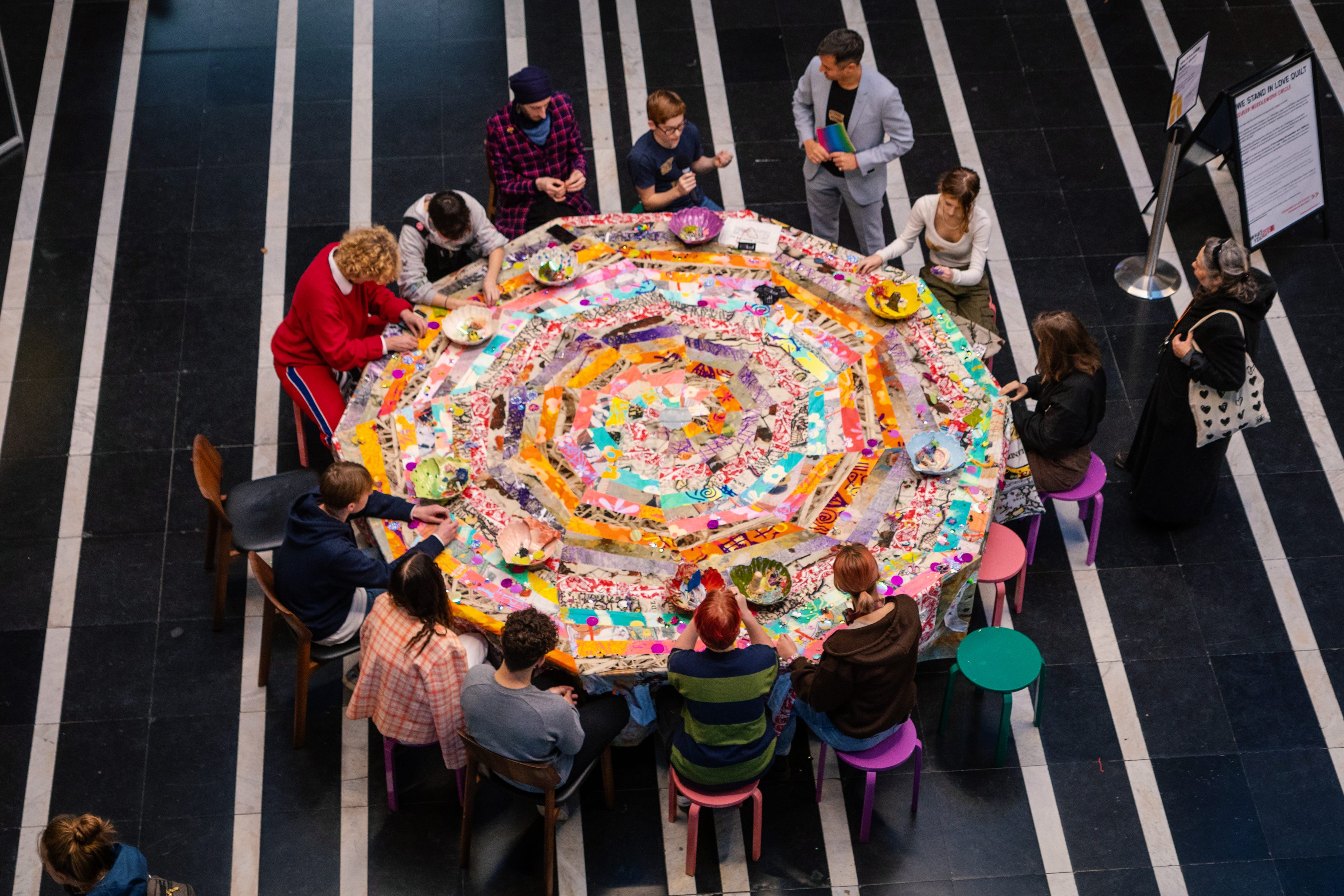 Join the Queer Needlework Circle at Village.Berlin! In these weekly circles, we will learn how to develop our own costume. Under the guidance of Theodorus Johannes, we are going to make a fashion collection that represents Queer folks of the 21st century. Together we will look for techniques, shapes, motifs and colors that give your clothes a symbolic value.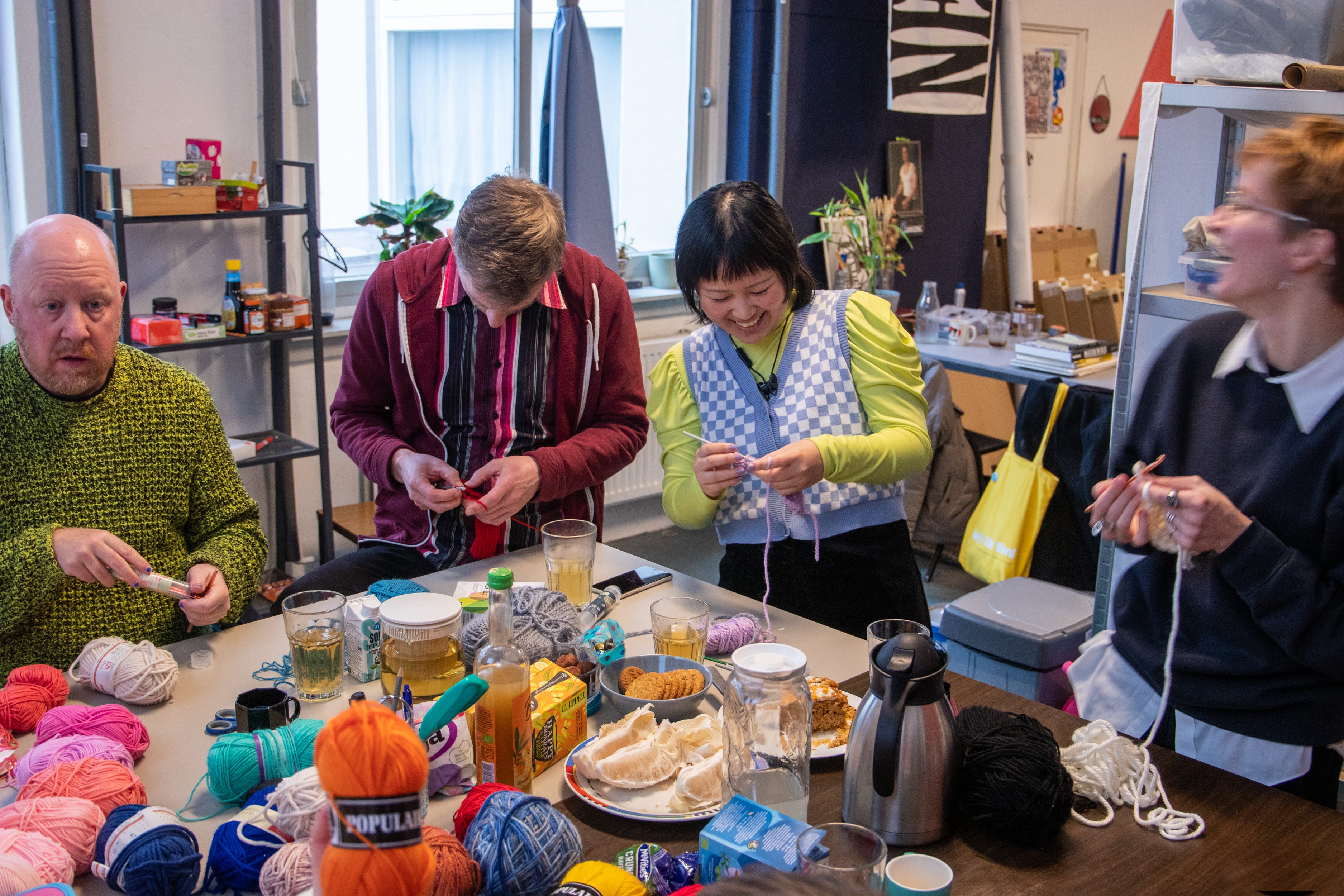 Join our montly* Circle
At sporadic places and times we meet monthly to exchange in all textile handcrafts. Think, for example, of embroidery, knitting, crochet, weaving, sewing, quilting or patchwork.

Anyone who can thread a needle and self-identifies within the LGBTQIAP+ umbrella is encouraged to participate in our events. Participation is free and unconstrained. In each edition of the Queer Needlework Circle, one participant is asked to teach a technique to the group in the form of a workshop. You may also bring your existing craft project to work on it further. What happens inside the circle stays inside the circle, together we work on creating a safe place for ourselves and others.

Wish to join us? Email us to get entry into our Whatsapp-groupchat and join us for the next Queer Needlework Circle.
queerneedleworkcirle@gmail.com